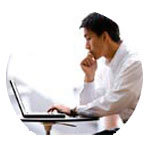 1 of 1

Paul Grant
The creation of a "national space."
Posted 12.23.11
Joseph Bottum
Neal Stephenson's all-American novel.
Posted 12.22.11
Noah Charney
London's blockbuster exhibition lives up to the hype.
Posted 12.21.11
Jake Meador
Evangelicals and their bodies.
Posted 12.20.11
John Wilson
Remembering the author of "Riddley Walker."
Posted 12.19.11
Crystal Downing
The medium is the message.
Posted 12.16.11
John Wilson
Top Ten of 2001 (not a typo!).
Posted 12.14.11
John Wilson
Plus: Books & Culture's Book of the Year
Posted 12.12.11
Greg Metzger
Ordained ministers who are politically active: caution!
Posted 12.08.11
Brett Foster
Homer's "poem of force" in a freshly potent version.
Posted 12.07.11
Jeff Crosby
A memoir for pilgrims like us.
Posted 12.06.11
Brett Foster
The latest in this "Year of the KJV."
Posted 12.02.11
LaVonne Neff
Harry Bosch is hassled by an old foe.
Posted 12.01.11

1 of 1