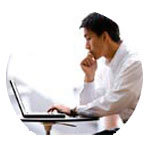 1 of 1

Brett Foster
Three ancient poets in fresh translations.
Posted 04.29.11
Jeffrey Bain-Conkin
Sutras yes, soccer no.
Posted 04.27.11
LaVonne Neff
The "Lincoln Lawyer" is back in the courtroom.
Posted 04.27.11
Aaron Belz
How the internet discovered poetic economy.
Posted 04.19.11
John Wilson
A report on Calvin's Festival of Faith & Music
Posted 04.15.11
Thomas S. Kidd
George Washington in myth and memory.
Posted 04.13.11
Sarah Scherf
There's something about a dress.
Posted 04.11.11
Karen Swallow Prior
On Humans and Other Animals
Posted 04.08.11
Micah Mattix
Philip Levine, the new U.S. Poet Laureate.
Posted 04.06.11
Michael R. Stevens
Plus: 2011 season preview.
Posted 04.01.11

1 of 1