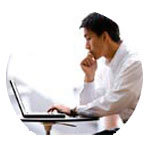 1 of 1

Sampling a new genre.
Posted 12.30.13
2013: The year in books.
Posted 12.23.13
Plus the Book of the Year
Posted 12.20.13
A conversation with Todd Ream and Perry Glanzer
Posted 12.19.13
Advances in magnetic resonance imaging.
Posted 12.18.13
Two powerful novels of dislocation.
Posted 12.13.13
The surprising findings of exoplanet research.
Posted 12.11.13
The expanding field of small RNA biology in bacteria.
Posted 12.04.13

1 of 1