John Wilson
Favorite Books of 2013

1
of
3

view all
December 2013
Our soundtrack this year is the Waterboys doing "Strange Boat." (That was the first song of the most memorable concert Wendy and I attended this year—with our dear friends Gary and Katy Gnidovic, at the Old Town School in Chicago.) "We're sailing in a strange boat / heading for a strange shore / We're sailing in a strange boat / heading for a strange shore / Carrying the strangest cargo / that was ever hauled aboard."
As I've said in years past, this list of favorite books—capped by the Book of the Year—is a deliberately unsystematic affair, following a routine that an old-fashioned Surrealist might approve of. These are some books that rose to the surface when I thought about a year of reading, propped up on pillows in bed next to Wendy late at night, not quite asleep but not awake in the usual sense (meaning blessedly not aware of all the competing concerns of the day). There are books I haven't had a chance to read yet stacked nearby, some of which might well be on this list if it were done a month from now, or next week—not to mention all the wonderful books that haven't even swum into my ken.
The titles are in alphabetical order, more or less (the logic of departures from that will be clear), followed by the Book of the Year. I'd love to hear from you about the books of 2013 that stand out in your own reading.
Today—December 20th—would have been my mom's 91st birthday. This list is dedicated to her.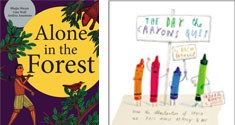 Alone in the Forest. Text by Gita Wolf and Andrea Anastasio. Illustrations by Bhajju Shyam. + The Day the Crayons Quit. Text by Drew Daywalt. Illustrations by Oliver Jeffers. The first of this pair comes from Tara Books, a publisher in India. Many of their books, like Alone in the Forest, are a feast for the eye. The story is simple but not saccharine. I can't wait to read it with our grandkids. And The Day the Crayons Quit combines visual brilliance with delightful wit: Wendy and I have already given several copies of it as gifts.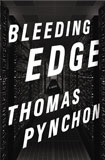 Bleeding Edge. Thomas Pynchon. The best reading I've seen of this book is by Alan Jacobs. Many people, of course, are simply allergic to Pynchon, while others who greatly admire some of his earlier books have dismissed Bleeding Edge and its predecessor, Inherent Vice, as Pynchon Lite. (Alan's piece is particularly helpful in illuminating the ways in which those two novels are connected.) That puzzles me, but life is full of mysteries and perplexities.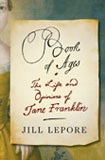 Book of Ages: The Life & Opinions of Jane Franklin. Jill Lepore. "Benjamin Franklin's sister Jane thought of her brother as her 'Second Self.' He was the youngest of ten sons. She was the youngest of seven daughters. Benny and Jenny, they were called when they little. No two people in their family were more alike." Those are the first sentences of this splendid book. Lepore continues: "Their lives could hardly have been more different. He ran away from home when he was seventeen. She never left. He taught himself to write with wit and force and style; she never learned how to spell. " Book of Ages is a masterpiece of patient scholarship, bold invention, and wise human sympathy. I suspect that over the years it will prompt at least a few readers to become historians themselves, because they want to write a book as rich and deep as this one Jill Lepore has given us.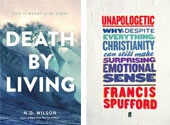 Death by Living. N. D. Wilson. + Unapologetic. Francis Spufford. Two very different books, each offering in its own distinctive way a winsome account of our common life as seen Christianly. Here is a review I did of Death by Living for Books & Culture. And this is Alan Jacobs' review of Unapologetic for B&C. And finally, a fine review of Unapologetic for CT by Wesley Hill.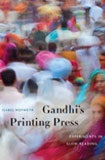 Gandhi's Printing Press: Experiments in Slow Reading. Isabel Hofmeyr. I have no power to convene conferences, but I've wished (on Twitter and elsewhere) that some enlightened souls who have such authority would put together an international conference devoted to Isabel Hofmeyr's remarkable book. And as C. Christopher Smith noted in his B&C review, there are lessons for the church in this story.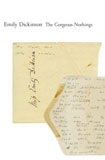 The Gorgeous Nothings: The Envelope Poems of Emily Dickinson. Edited by Jen Bervin and Marta Werner. Ever since I started keeping this annual list, I have done it on the back of envelopes. Usually two envelopes are required: one for the first draft, and one for the final list, which often includes a couple of scrawled changes. (This year's final list was done on the back of an unopened envelope from that excellent magazine The Economist.) Given that history, how could I resist a volume ("gorgeous," yes, though it's a melancholy book too) with facsimiles of Dickinson's "envelope poems," accompanied by critical essays and prefaced by Susan Howe?


1
of
3

view all