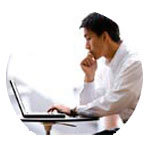 1 of 1

Michael R. Stevens
Keep an eye on bargain-hunting teams.
Posted 04.26.13
Brett Foster
A dozen remedies for Post-Anonymous Stress Disorder.
Posted 04.23.13
Michael R. Stevens
Baseball's history of breaking boundaries.
Posted 04.19.13
Erik L. Peterson
Made of stars—and therefore . . .?
Posted 04.17.13
Micah Mattix
"As close as possible to the original."
Posted 04.16.13
Peter T. Chattaway
What works and what doesn't in the ambitious mini-series.
Posted 04.12.13
Thomas S. Kidd
John Davenport, a Puritan in three worlds.
Posted 04.11.13
Ruth Bancewicz
God almost never works by quick fixes.
Posted 04.10.13
Alissa Wilkinson
A welcome voice of sanity.
Posted 04.04.13
Stephen O. Moshier
Exploring the messy twists and turns of cosmic history.
Posted 04.03.13

1 of 1