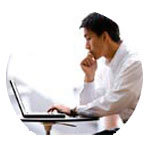 1 of 1

John Wilson
Some titles to keep an eye out for.
Posted 12.24.12
David Skeel
Against the consensus account of America's formative years.
Posted 12.21.12
Ronald Hendel
Paying attention to the conversation.
Posted 12.20.12
Science in Focus: Daniel Burden
Groundbreaking advances in biomembrane science & technology.
Posted 12.19.12
John Wilson
Plus Books & Culture's Book of the Year
Posted 12.17.12
Nick Olson
A reader's story.
Posted 12.14.12
Lillian Daniel
Part "Handmaid's Tale," part "Scarlet Letter," part biblical parable.
Posted 12.13.12
Science in Focus: Allen T. Newton
Advances in medical imaging.
Posted 12.12.12
Jonathan M. Yeager
An in-depth view of early American evangelicalism.
Posted 12.11.12
Brett Foster
Spoken words worth the trip.
Posted 12.07.12
Science in Focus: Matthew Walhout
Captivating developments in quantum physics.
Posted 12.05.12
John Wilson
Historian James Patterson argues that 1965 "transformed America."
Posted 12.03.12

1 of 1