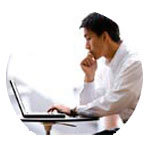 1 of 1

Basketball, poetry, and the meaning of life
Posted 03.30.12
Exploring "the vexing virtue."
Posted 03.27.12
Keeping young people connected
Posted 03.22.12
What science is—and what it isn't.
Posted 03.21.12
A new collection of essays from Marilynne Robinson.
Posted 03.20.12
Fresh Irish winds—and words
Posted 03.16.12
Join the Global Physics Department.
Posted 03.14.12
A report from the 2012 AWP conference.
Posted 03.13.12
In praise of "morbid curiosity."
Posted 03.09.12
A cheerful contrarian's view
Posted 03.08.12
Meet the Fundamental Fysiks Group
Posted 03.07.12

1 of 1