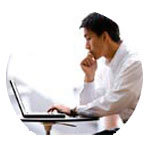 1 of 1

Science in Focus: John Wilson
Well, sort of.
Posted 11.27.13
Alan Jacobs
C. S. Lewis in America
Posted 11.22.13
Science in Focus: Joseph Fitsanakis
Seeing ourselves in "Elysium."
Posted 11.20.13
Scott A. Wenig
Hermeneutics + neuroscience + missional theology.
Posted 11.19.13
Wallace Alcorn
A book that you MUST put down.
Posted 11.14.13
Science in Focus: Crystal Downing
Reading the layers of Neill Blomkamp's cinematic sermon.
Posted 11.13.13
William Thomas Mari
Beyond turkeys and touchdowns.
Posted 11.11.13
Brad Fruhauff
Provocations to a fuller life as Kingdom people.
Posted 11.06.13
Science in Focus: Christina Bieber Lake
Information just wants to be free.
Posted 11.06.13
John Van Sloten
Discerning the source of common cultural graces.
Posted 11.04.13

1 of 1