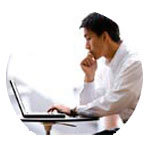 1 of 1

Amy E. Black
What can we learn from David Kuo's memoir of a Christian in the corridors of power?
Posted 10.30.06
Alan Jacobs
How the iPod became "the most familiar, and certainly the most desirable, new object of the twenty-first century."
Posted 10.23.06
Cindy Crosby
Mary Oliver's Thirst.
Posted 10.16.06
O'Ann Steere
Two books, taking divergent approaches, offer complementary understandings of suicide.
Posted 10.09.06
John Wilson
Beeson Divinity School hosts a tribute to J. I. Packer.
Posted 10.02.06
Mark Gauvreau Judge reviews The Conservative Soul
Andrew Sullivan's catechism.
Posted 10.02.06

1 of 1