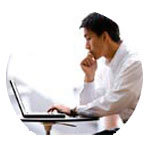 1 of 1

Mike Cosper
The news from Susanna Childress.
Posted 07.25.14
John Wilson
Now about those video games ...
Posted 07.23.14
Philip Yancey
How publishing has changed.
Posted 07.18.14
Wesley Hill
1951-2014
Posted 07.15.14
Asher Gelzer-Govatos
A spectacle of small moments.
Posted 07.11.14
Jane Zwart
A quiet argument about memory.
Posted 07.09.14
Robert Elder
The power of place.
Posted 07.08.14
Caleb D. Spencer
An encomium to the Tour de France.
Posted 07.04.14
Katelyn Beaty
The surprising Christian anthropology at the heart of Betty Friedan's book.
Posted 07.02.14

1 of 1