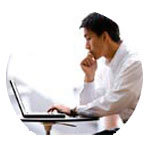 1 of 1

Jennifer L. Holberg et al.
1949-2014.
Posted 12.19.14
John Wilson
Posted 12.16.14
Robert O'Connor and Robert Bishop
A response to Casey Luskin on detecting design.
Posted 12.12.14
Linda McCullough Moore
A dissenting view.
Posted 12.10.14
Matthew Loftus
The Global Missions Health Conference.
Posted 12.08.14
Jeffrey Bilbro
The restorative force of "dream power."
Posted 12.02.14

1 of 1