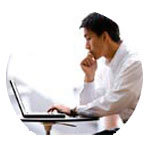 1 of 1

Amos Jones
An essential guide to American history and culture.
Posted 02.28.13
Science in Focus: Elise Crull
Varieties of faith.
Posted 02.27.13
Daniel Siedell
The realism of Antonio López García.
Posted 02.26.13
David J. Michael
The life and work of David Foster Wallace.
Posted 02.22.13
Science in Focus: John Wilson
An ongoing journey.
Posted 02.20.13
Elissa Elliott
Embellishment? No. Illumination? Yes.
Posted 02.19.13
Alissa Wilkinson
A 50th-anniversary celebration.
Posted 02.14.13
Science in Focus: Rodney L. Stiling
Strong on earth science; weaker on history.
Posted 02.13.13
John G. Turner
Prophets not without honor.
Posted 02.08.13
Science in Focus: Marjorie A. Chan
The truth is all around us.
Posted 02.06.13

1 of 1