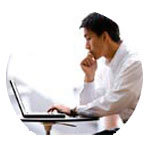 1 of 1

Linda McCullough Moore
Stories pay attention.
Posted 10.25.11
Benjamin B. DeVan
New Atheist grounds for ethics and morality.
Posted 10.17.11
Michael R. Stevens
How baseball changed (and didn't) in 1923.
Posted 10.14.11
Thomas S. Kidd
A lively biography of James Madison.
Posted 10.12.11
LaVonne Neff
The 22nd adventure of the irrepressible Agatha Raisin.
Posted 10.11.11
Eric Miller
How Americans found themselves at an impasse.
Posted 10.07.11
Michael R. Stevens
The very rich life of a baseball wheeler-dealer.
Posted 10.06.11
Aaron Belz
Remembering the Gaudí of St. Louis.
Posted 10.04.11
Paul Grant
South Africa's Sharpeville massacre.
Posted 10.03.11

1 of 1