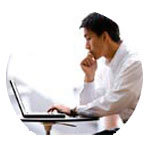 1 of 1

Matthew Avery Sutton
Some charismatic leaders have used their hard-won opportunity to preach a message in step with prevailing American materialism.
Posted 09.29.08
Amy Julia Becker
From the story of Zaccheus to Down syndrome
Posted 09.29.08
Paul Harvey
Mark Noll on race and religion in America.
Posted 09.22.08
Jeff Crosby
A new book about Eugene V. Debs sheds light on free speech and censorship—and civil liberties more generally—during a time of war.
Posted 09.22.08
Elissa Elliott
Four novels to read while the leaves are falling.
Posted 09.22.08
Phil Christman
After a 30-year silence, David Rhodes returns.
Posted 09.15.08
Stephen H. Webb
How to look like you're taking responsibility while you're actually asking for sympathy.
Posted 09.15.08
Linda McCullough Moore
A sequel—or a companion—to Gilead, a very different book and just as astonishing.
Posted 09.08.08

1 of 1