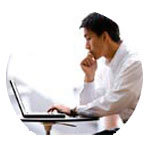 1 of 1

Eric Miller
Good reading for the week of Super Tuesday.
Posted 01.28.08
Jenny McBride
The latest volume in The Papers of Martin Luther King, Jr., draws on previously undiscovered materials to illuminate his powerful preaching ministry with new depth.
Posted 01.21.08
Lauren F. Winner
A mysterious manuscript in Sarajevo sheds light on the tangled history of Jews, Christians, and Muslims.
Posted 01.07.08
Mark Gauvreau Judge
What Mussolini, Father Coughlin, & Co. really stood for, and why it matters.
Posted 01.07.08

1 of 1