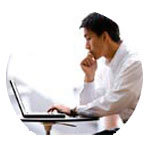 Rediscovering the Holy Spirit.
Posted 03.31.16
And how it can unite us.
Posted 03.14.16
The concluding volume of the trilogy that started with "MindWar."
Posted 02.23.16
Edmund de Waal's love-affair with porcelain.
Posted 02.16.16
Appreciating an art in its own right.
Posted 02.08.16
Relief, Hope, and Numbing Sadness
Posted 02.04.16
An interim report on the European refugee crisis.
Posted 01.29.16
A new national World War I memorial?
Posted 01.15.16