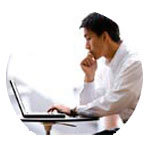 Evelyn Bence
Now one, now the other, sometimes both.
Posted 05.06.15
Michael R. Stevens
2015 MLB predictions.
Posted 05.01.15
Michael R. Stevens
A story that never gets old.
Posted 04.26.15
Brett Foster and Mark Lewis
An eminent scholar's tribute to the great Shakespeare actors.
Posted 04.23.15
David Hooker
Doris Salcedo at the MCA.
Posted 04.17.15
Brett Foster
A conference-goer's report.
Posted 04.02.15
Bruce Wiebe
The news from McGuane, Montana.
Posted 03.23.15
John Wilson
"Do you believe?"
Posted 03.12.15
Robert Joustra
A wonderfully humane travelogue of disappearing Middle Eastern faiths.
Posted 02.12.15
James Calvin Schaap
Spinning War Stories
Posted 02.11.15
Carissa Turner Smith
The power of others' words.
Posted 01.22.15
Kelly J. Baker
Essays that suspend judgment to make the case for compassion and understanding.
Posted 01.08.15