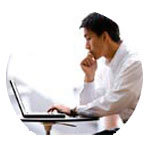 1 of 1

Laura Turner
What we can learn from the "Dress Doctors."
Posted 05.28.14
Kelly J. Baker
Posted 05.23.14
John Wilson
An encouraging conference.
Posted 05.20.14
James Calvin Schaap
Movers and shakers whose lives began in the Midwest.
Posted 05.15.14
Brett Foster
Denise Levertov's way home.
Posted 05.14.14
John Wilson
The first volume of a promising new series.
Posted 05.13.14
Christina Bieber Lake
Why "Transcendence" falls flat.
Posted 05.07.14
Kelli McCoy and Rick Kennedy
Salem as you've never seen it.
Posted 05.06.14
Chris Nye
Mark Twain and Co. in San Francisco.
Posted 05.01.14

1 of 1