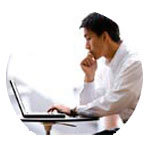 1 of 1

Brett Foster and Mark Lewis
Conversational reflections on the 450th anniversary of Shakespeare's birth.
Posted 04.23.14
Brett Foster
A collection of medieval hymns perfect for Holy Week.
Posted 04.18.14
Michael R. Stevens
Baseball Extravaganza, Part 2.
Posted 04.17.14
Michael R. Stevens
Forget sabermetrics; it's poetic meter that matters.
Posted 04.14.14
Steve VanderLeest
The blessing and curse of our own devices.
Posted 04.09.14
Charles Carman
The play's the thing.
Posted 04.03.14

1 of 1