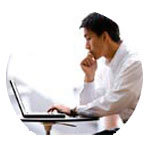 1 of 1

Raised by performance artists.
Posted 01.24.12
The public and private faces of higher education.
Posted 01.23.12
Three poetry collections show us who we are.
Posted 01.13.12
Madison, Monroe, and the first congressional election.
Posted 01.12.12
A novel of education: Tom Wolfe + Goethe.
Posted 01.05.12
Evangelicals and biblical interpretation.
Posted 01.02.12

1 of 1