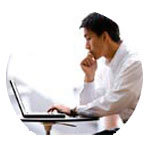 1 of 1

Ethan Allen: deist, patriot, military hero, bestselling author.
Posted 08.31.11
Midtown Scholar in Harrisburg, PA.
Posted 08.26.11
A witty visual chronicle.
Posted 08.24.11
Rediscovering "The New Physics."
Posted 08.19.11
An English village in the 21st century.
Posted 08.08.11
How NOT to write about leadership.
Posted 08.05.11
Self-taught artist Eugene Von Bruenchenhein.
Posted 08.03.11

1 of 1