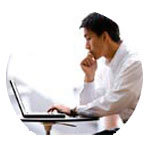 1 of 1

Thomas S. Kidd
Ethan Allen: deist, patriot, military hero, bestselling author.
Posted 08.31.11
Brett Foster
Midtown Scholar in Harrisburg, PA.
Posted 08.26.11
Andrew Wilson
A witty visual chronicle.
Posted 08.24.11
Daniel Bowman, Jr.
Rediscovering "The New Physics."
Posted 08.19.11
Brett Foster
An English village in the 21st century.
Posted 08.08.11
Jason Byassee
How NOT to write about leadership.
Posted 08.05.11
Alissa Wilkinson
Self-taught artist Eugene Von Bruenchenhein.
Posted 08.03.11

1 of 1