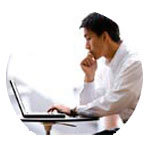 1 of 1

What changed—and what didn't—in the revolutions of 1848, and why it still matters.
Posted 06.29.09
The dreams and follies of the nation, writ large.
Posted 06.22.09
No need for travel to exotic climes.
Posted 06.15.09
One to take on vacation and two for the shelf at home.
Posted 06.15.09
The Baader-Meinhof Group and the quasi-religious character of terrorism.
Posted 06.08.09
Two novels about Alzheimer's disease.
Posted 06.01.09

1 of 1