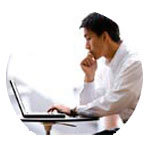 1 of 1

Fifty-two churches in a year.
Posted 06.30.08
A lucid account of eight mystics refutes the notion that "all religions are the same at the top."
Posted 06.23.08
Four novels that will keep good company with you this summer.
Posted 06.16.08
A report on the 2008 conference of The Historical Society.
Posted 06.09.08
Nam Le's characters may not be from our hometown, but they belong to our family.
Posted 06.02.08

1 of 1