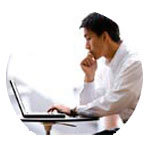 1 of 1

Raising children is the most important work we do for the Kingdom of God. Isn't it?
Posted 12.22.08
Revising perceptions of the influential African American thinker.
Posted 12.15.08
A lucid, painstaking, and refreshingly open-minded account of a much-contested subject.
Posted 12.15.08
More titles not to be missed.
Posted 12.15.08
Paul Mariani's biography of Gerard Manley Hopkins provides extraordinary insight into the craft and faith of a great poet.
Posted 12.08.08

1 of 1