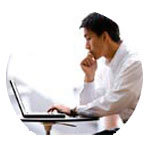 1 of 1

Elrena Evans
Raising children is the most important work we do for the Kingdom of God. Isn't it?
Posted 12.22.08
Kathryn Lofton
Revising perceptions of the influential African American thinker.
Posted 12.15.08
Paul C. Merkley
A lucid, painstaking, and refreshingly open-minded account of a much-contested subject.
Posted 12.15.08
John Wilson
More titles not to be missed.
Posted 12.15.08
Susan Bruxvoort Lipscomb
Paul Mariani's biography of Gerard Manley Hopkins provides extraordinary insight into the craft and faith of a great poet.
Posted 12.08.08
John Wilson
Posted 12.08.08

1 of 1