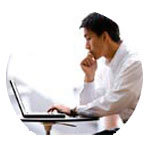 1 of 1

Science in Focus: John Wilson
God works in mysterious ways.
Posted 03.27.13
Kimberlee Conway Ireton
Emily Dickinson as patron saint.
Posted 03.22.13
Science in Focus: Jennifer Hampton
At home in the borderlands.
Posted 03.20.13
René Breuel
The Christian future at a crossroad.
Posted 03.15.13
Science in Focus: Dorothy Boorse
How the natural world sneaks into the soul.
Posted 03.13.13
John Wilson
Stories of grifters, gangsters, hit men, and other career crooks.
Posted 03.11.13
James S. Spiegel
Bob Dylan's "Tempest."
Posted 03.07.13
Science in Focus: Abby M. Hodges
The delight of interdisciplinary problem-solving.
Posted 03.06.13
Gerald J. Russello
A well-chosen selection from Bede's great work.
Posted 03.01.13

1 of 1