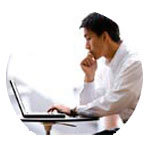 1 of 1

David R. Swartz
A report on the evangelical Left.
Posted 10.27.08
LaVonne Neff
We're more enlightened. Aren't we?
Posted 10.20.08
Andy Crouch
It won't be easy for us—and that's good.
Posted 10.20.08
Mark Gauvreau Judge
A holy joy.
Posted 10.13.08
Jason Byassee
A 59-year-old linebacker goes back to college to complete his senior season.
Posted 10.06.08

1 of 1