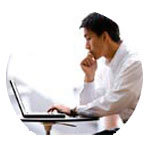 1 of 1

A former evangelical revisits the country of belief and believers.
Posted 02.25.08
Iron & Wine at Wheaton College.
Posted 02.18.08
And other good books (including audio books) from 2007.
Posted 02.11.08
A careful reading of Frederick Buechner's fiction does justice to the full sweep of his work.
Posted 02.04.08
A faith-and-culture center inspired by the work of Frederick Buechner.
Posted 02.04.08

1 of 1