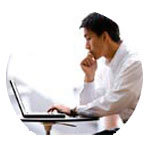 1 of 1

Michael R. Stevens
B&C's annual baseball review and preview.
Posted 03.26.07
Cindy Crosby
A bird book you need to add to your shelves.
Posted 03.26.07
John Wilson
Chris Hedges and Dinesh D'Souza ride out to save America.
Posted 03.26.07
Stephen Prothero
The question at the root of 9/11.
Posted 03.19.07
Timothy Larsen
Victorian women on Genesis.
Posted 03.12.07
Alan Jacobs
The art of Gregory Blackstock.
Posted 03.05.07

1 of 1