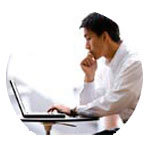 1 of 1

The 2003 baseball season concludes with a bang—and 2004 is just around the corner.
Posted 10.27.03
An Imperfect God examines George Washington and slavery.
Posted 10.27.03
Critics of "consumer culture" are all wet, Virginia Postrel says. The riot of choices available to us resonates with our deepest aesthetic instincts.
Posted 10.20.03
The Books & Culture Weblog
Posted 10.20.03
A sprawling new novel by the author of Snowcrash and Cryptonomicon goes to the 17th century to investigate the birth of the modern world. (You won't be surprised to learn that the Puritans are among the Bad Guys.)
Posted 10.13.03
The Books & Culture Weblog
Posted 10.13.03
The playful provocations of Scott Cairns
Posted 10.06.03
The Books & Culture Weblog
Posted 10.06.03

1 of 1