share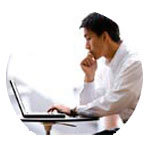 1 of 1

Anthony Sacramone
Pastor Timothy Keller makes the case for faith.
Posted 03.31.08
John Wilson
Continuing a conversation about Holy Hills in the Ozarks.
Posted 03.24.08
Michael R. Stevens
Books & Culture's 2008 baseball preview.
Posted 03.24.08
John Wilson
A response to Matthew Avery Sutton.
Posted 03.17.08
Karen Strand Winslow and Vondria Bergen
The Bible Experience Live at Azusa Pacific University.
Posted 03.17.08
Elissa Elliott
Sue Miller's new novel is a story about love and betrayal.
Posted 03.10.08
Cindy Crosby
The second volume in novelist Anne Rice's projected trilogy on the life of Christ focuses on the drama of the incarnation.
Posted 03.03.08
Frank Schaeffer
A response to Os Guinness.
Posted 03.01.08

1 of 1