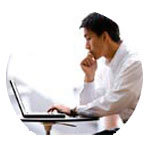 1 of 1

John Wilson
The restless intelligence of philosopher Peter van Inwagen.
Posted 10.30.01
John Wilson
A place at the table for Christians, but at a price.
Posted 10.22.01
John Wilson
Nobel Prize-winner V.S. Naipaul's accounts of Islam presuppose the superiority of modern skepticism.
Posted 10.15.01
John Wilson
Getting beyond the feel-good bromides.
Posted 10.08.01
John Wilson
Academic speakers affirm the value of beholding God's creation.
Posted 10.01.01

1 of 1